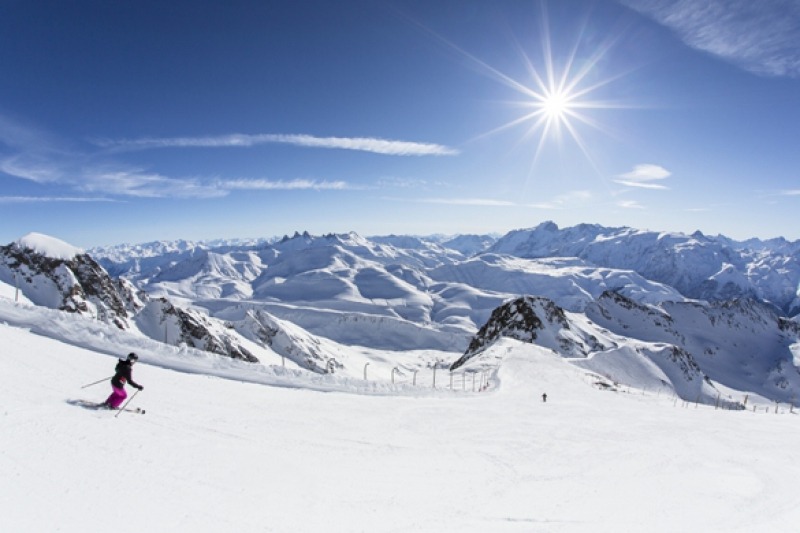 Europe's longest black run… don't miss it !
Guaranteed skiing from December to April.
Enjoy the exceptional landscapes of the 16km downhill run from Pic Blanc (3,330m) through the Sarenne gorges (1,510m) without having to take a lift.
Sarenne is a must-do for 30 minutes of pure pleasure in incredible surroundings with a panoramic view !

Start altitude: 3,330m
Finish altitude: 1,510m
Altitude drop: 1,820m
Length: 16km
La Grave, a legendary off piste area
Experience the extraordinary.
An exceptional off-piste area for experienced skiers and freeriders.A magnificent high mountain landscape, rarely seen in France, with a view of La Meije, standing tall at 3,983m. An authentic site, classed as one of France's most beautiful villages.
La Grave ski area is open 19 December 2020 to 24 April 2021
Discover La Grave by sharing your time between Alpe d'Huez and La Grave!
The 5-day Alpe d'Huez + 1 day in La Grave pack is just €272 for adults, €215 for children
Or get a 25% discount on the La Grave day pass by presenting your valid long stay (6-days and longer), season or annual pass.
A slope for the best skiers only ! Accessed from the 333m high peak of Pic Blanc.
For even more adventure and unforgettable memories, for the most daring skiers, Tunnel is a genuine cave cut out of the rock, 200m long. Once you have passed through the mountain, stop and admire the exceptional views over the resort and take a deep breath before attacking France's steepest mogul field (35° gradient).Flirt with the slope and feel the shivers of satisfaction.
Start altitude : 3,000 m
Finish altitude : 1,125 m
Altitude drop : 2,205 m