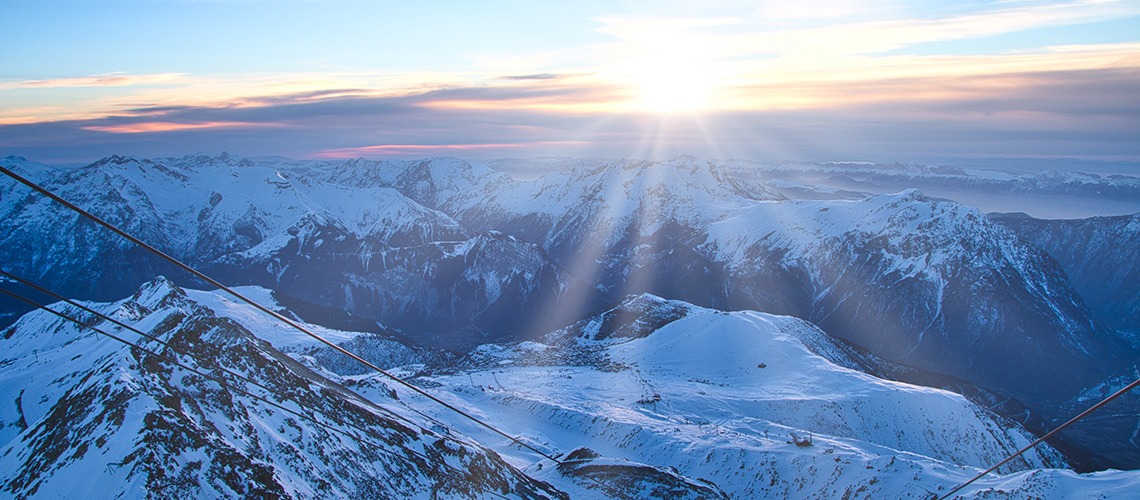 Experience a unique ski night
A magical moment under the starlight !
At the end of the day, as the resort is about to close, take the last lift up to the Pic Blanc at 3 300m to discover a breathtaking sunset.
After the sun has set, the group sets off to the GUC shelter to wait for the night time while enjoying local treats.
As the first stars star to shine, the entire panorama seams dyed in a blue nightlight. The surrounding summits stand as calm as ever in the silent night…
A few moments later, in pitch black night, lit only by headlights, everyone smoothly heads onto the famous 16km Sarenne black slope.
The group arrives at the end of the slope as a few ratracks await to take everyone back up to the village.